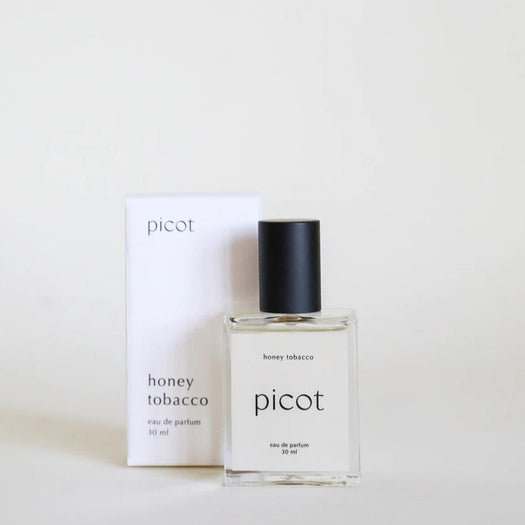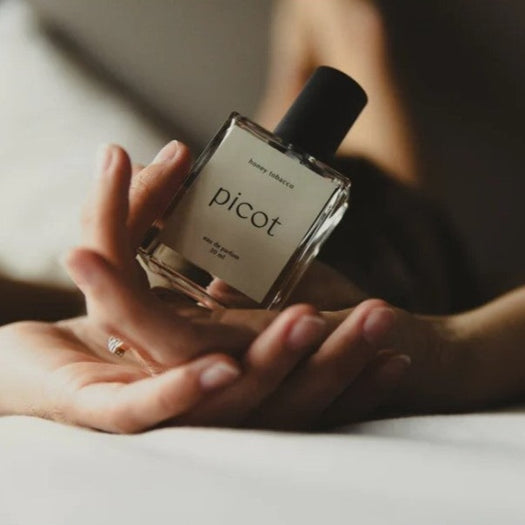 Honey Tobacco eau de parfum
Description

Shipping

Contact Us
The Honey Tobacco eau de parfum is a high-quality, non-toxic fragrance.
Cozy, alluring, sensual, and unique. To be more literal, it smells like a blend of deep vanilla and men's cologne.
This will evolve with you through the day, working with your natural oils to shift into a truly unique expression that becomes deeply personal.
30ml glass bottle with a matte-black metal pump + lid.
Handmade on Vancouver Island.
Made from high-quality, vegan ingredients free of parabens, phthalates, and synthetic musks.
Custom Blend, Cruelty Free, Free from petroleum, phthalates, and parabens, Plant based
We use Canada Post or UPS for all orders within Canada and Canada Post for orders going to the US. International orders are subject to local Duties/Taxes upon delivery. Orders within Canada and the USA are expected to be delivered within 7 business days; Fieldstudy is not responsible for delays at Customs.

$15 Shipping within Canada
$24 Shipping to the USA
$65 International Shipping (outside North America)
Free Shipping in North America for all orders above $250.
Free shipping in North America on orders over $250