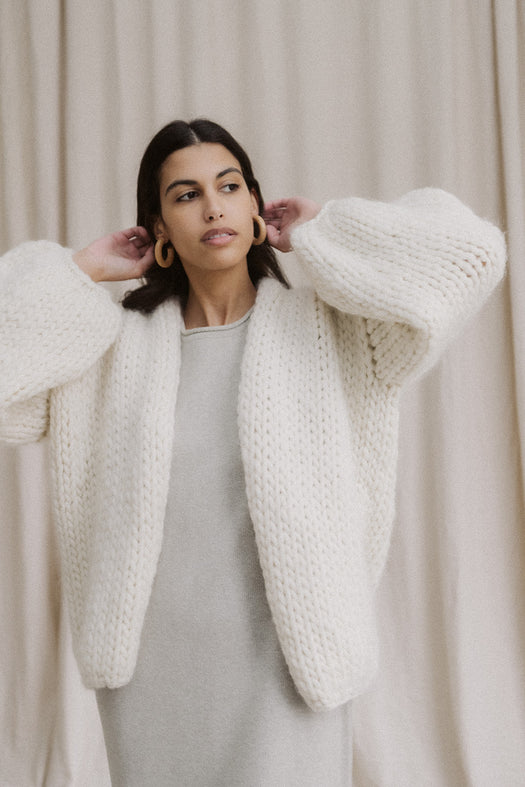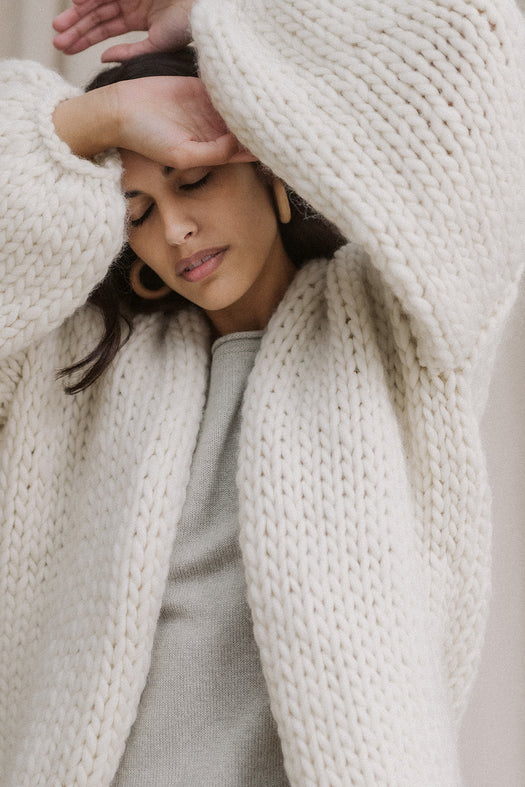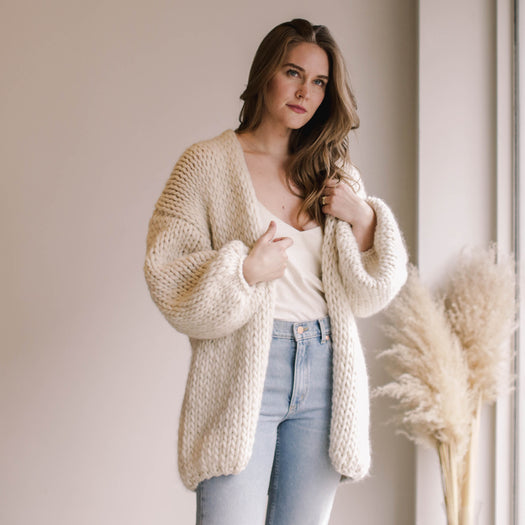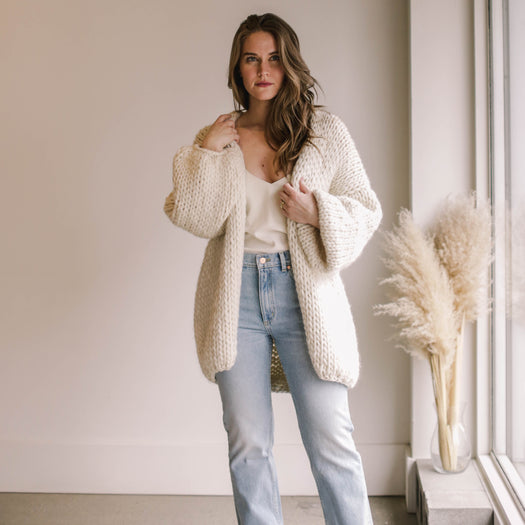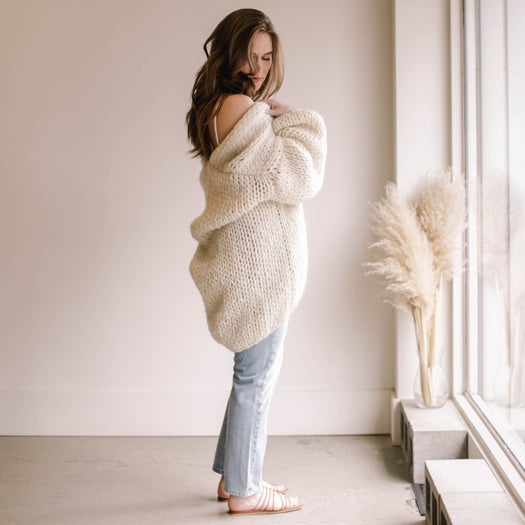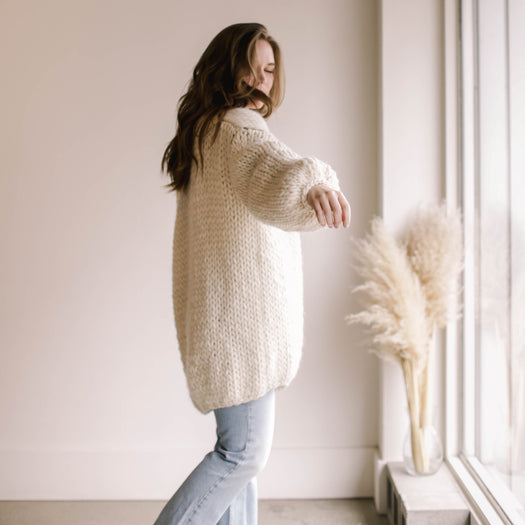 Hand Knit Cardigan - Cream
Description

Shipping

Contact Us
Hendrik Lou's oversized, hand knit cardigan is made from a soft and bulky fair-trade Peruvian wool.
One size, fits best size 4-12 
Length: 30" 
Width: 27" across 
Sleeve Length: 18"(drop shoulder)
As the yarn has not been treated with anti-shrink or fixing agents, please take extra care when washing garments. We recommend keeping washing to an absolute minimum. Never put your garment in the washing machine, instead soak in cool water with a wool soak, do not agitate. Roll out excess water in a towel and lay flat to dry. When storing, keep folded, do not hang as this will stretch out the knit.
What if my garment starts to pill or shed? 
100% fair-trade peruvian wool and alpaca wool may shed at first due to the nature of the natural fibre. Yarns have not been treated with synthetic coating. If pilling does occur do not despair. This is a natural process where friction causes the short fibres to migrate to the surface. Once removed these will disappear. Please use a wool shaver to gently get rid of any bobbly bits and smooth your product.
Hand knit on Vancouver Island. 
We use Canada Post or UPS for all orders within Canada and Canada Post for orders going to the US. International orders are subject to local Duties/Taxes upon delivery. Orders within Canada and the USA are expected to be delivered within 7 business days; Fieldstudy is not responsible for delays at Customs.

$15 Shipping within Canada
$24 Shipping to the USA
$65 International Shipping (outside North America)
Free Shipping in North America for all orders above $250.
Free shipping in North America on orders over $250