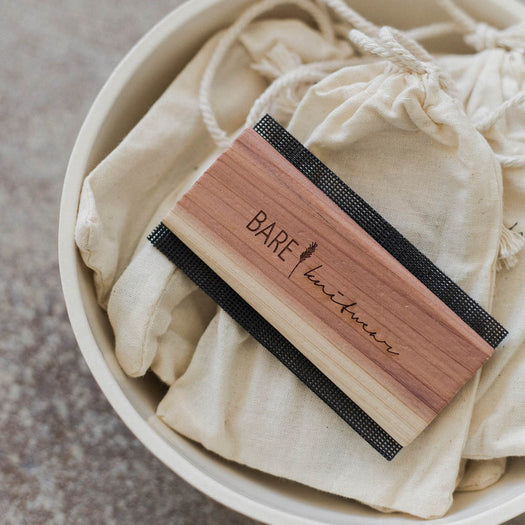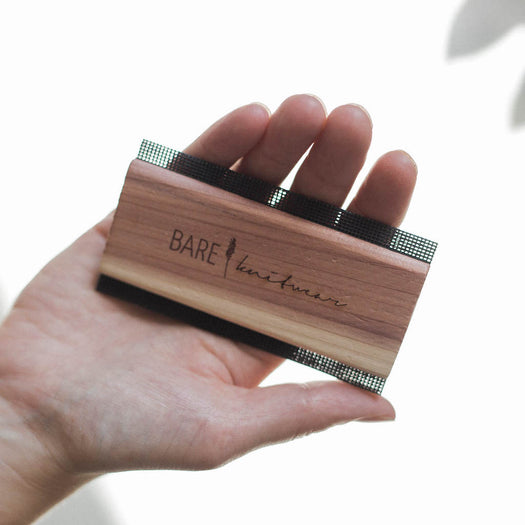 Description

Shipping

Contact Us
With regular wear, it's natural for your knitted wool garments to develop pills or fuzz on the surface. The Cedar Sweater Comb will aid in removing natural surface pills and keep your knitted garments looking fresh for years to come. 
Directions: In short strokes gently brush the comb's edge across the surface of your sweater. Finer, delicate knits require a very gentle touch to remove pills. For woven garments such as wool coats or home decor items such as pillows or couches, you can work the strokes more firmly. 
We use Canada Post or UPS for all orders within Canada and Canada Post for orders going to the US. International orders are subject to local Duties/Taxes upon delivery. Orders within Canada and the USA are expected to be delivered within 7 business days; Fieldstudy is not responsible for delays at Customs.

$15 Shipping within Canada
$24 Shipping to the USA
$65 International Shipping (outside North America)
Free Shipping in North America for all orders above $250.
Free shipping in North America on orders over $250