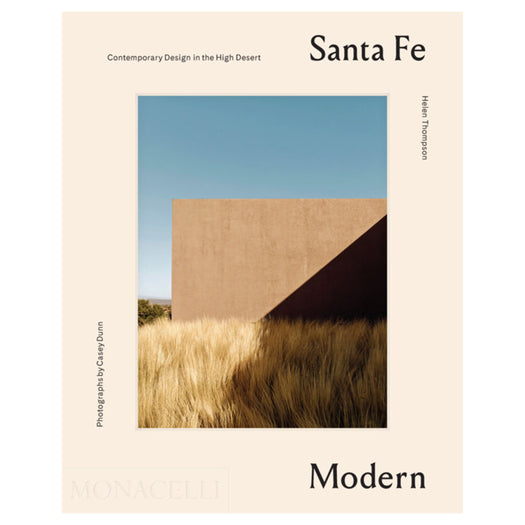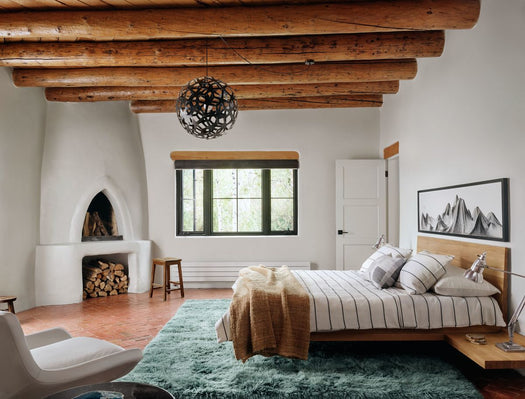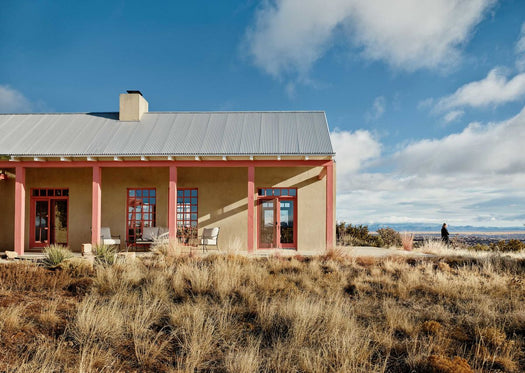 Santa Fe Modern | Contemporary Design in the High Desert
Description

Shipping

Contact Us
First survey of modernist and contemporary architecture and interiors in the richly layered architectural history of Santa Fe.
Santa Fe Modern reveals the high desert landscape as an ideal setting for bold, abstracted forms of modernist houses. Wide swaths of glass, deep-set portals, long porches, and courtyards allow vistas, color, and light to become integral parts of the very being of a house, emboldening a way to experience a personal connection to the desert landscape. The architects featured draw from the New Mexican architectural heritage--they use ancient materials such as adobe in combination with steel and glass, and they apply this language to the proportions and demands exacted by today's world. The houses they have designed are confident examples of architecture that is particular to the New Mexico landscape and climate, and yet simultaneously evoke the rigorous expressions of modernism. The vigor and the allure of modern art and architecture hearten each other in a way that is visible and exciting, and this book demonstrates the synergistic relationship between art, architecture, and the land.
We use Canada Post or UPS for all orders within Canada and Canada Post for orders going to the US. International orders are subject to local Duties/Taxes upon delivery. Orders within Canada and the USA are expected to be delivered within 7 business days; Fieldstudy is not responsible for delays at Customs.

$15 Shipping within Canada
$24 Shipping to the USA
$65 International Shipping (outside North America)
Free Shipping in North America for all orders above $250.
Free shipping in North America on orders over $250