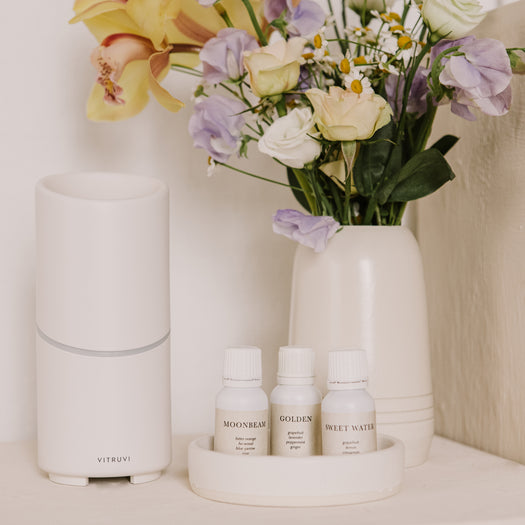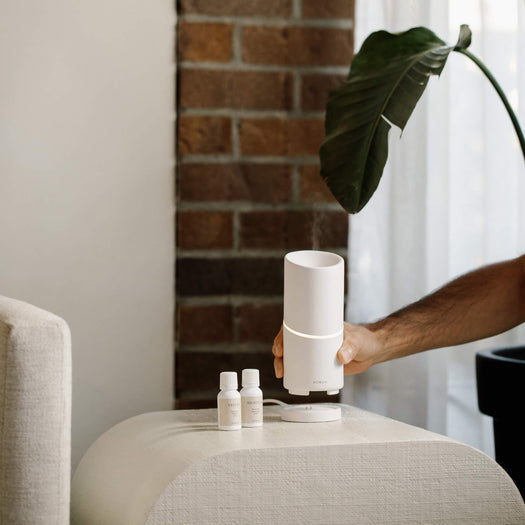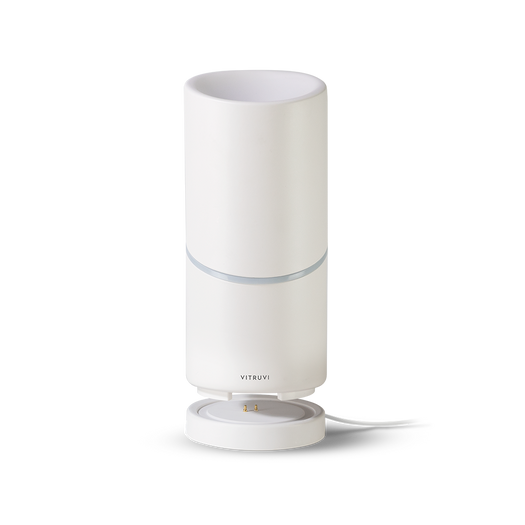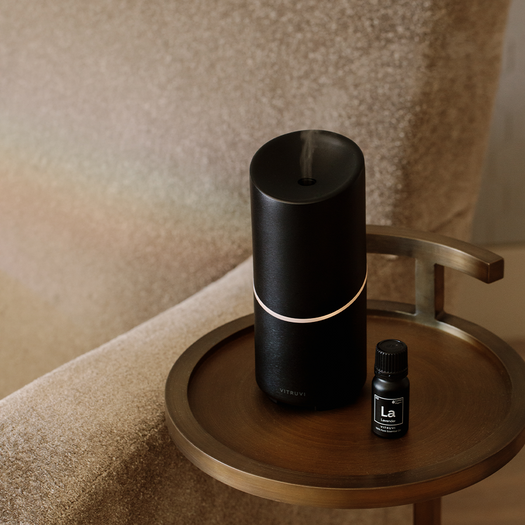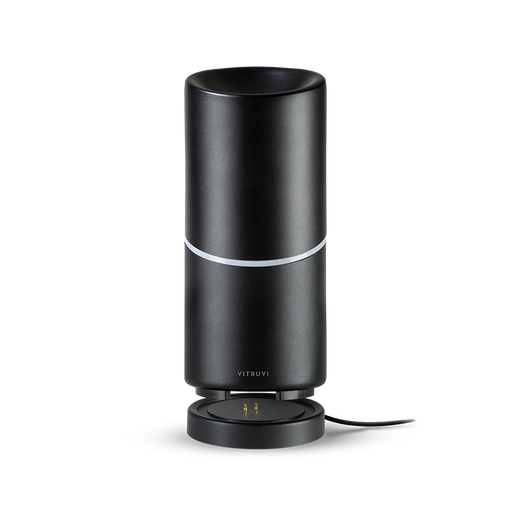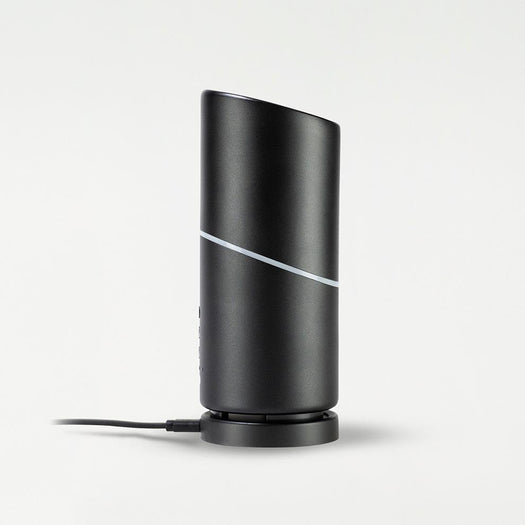 Description

Shipping

Contact Us
The Move Diffuser is cordless, allowing you to scent every corner of your home. Put it on the coffee table while you're reading on the couch; set it on the bathroom counter while you're taking a bath; place it in the hallway when guests come over.
Matte metal finish. BPA-free plastic reservoir.
Ultrasonic: 3m wave vibrations/second. Comes with a charging pad that plugs into the wall. Charging cord can also be plugged directly into the back of the diffuser. For your first charge, we recommend plugging the cord directly into the diffuser. Charge times may vary. Charge lasts one full use cycle. Be sure to use a compatible USB-C charger when charging (charger is included).
Two settings: consistent 4-hour and intermittent 8-hour.
Width: 7.7 cm. Height: 18.9 cm. Weight: 1.2 lbs.
Misting output: Consistent: 0.6 fl. oz./hour. Intermittent: 0.3 fl. oz./hour.
Diffusing capacity: 500 sq.-ft.
Automatically turns off when time is up or water runs out. Automatically shuts off when the lid is removed and does not turn on unless the lid is secured properly.
Charging pad cord is compatible with North American outlets. Orders outside of North America require a plug adapter.
We use Canada Post or UPS for all orders within Canada and Canada Post for orders going to the US. International orders are subject to local Duties/Taxes upon delivery. Orders within Canada and the USA are expected to be delivered within 7 business days; Fieldstudy is not responsible for delays at Customs.

$15 Shipping within Canada
$24 Shipping to the USA
$65 International Shipping (outside North America)
Free Shipping in North America for all orders above $250.
Free shipping in North America on orders over $250