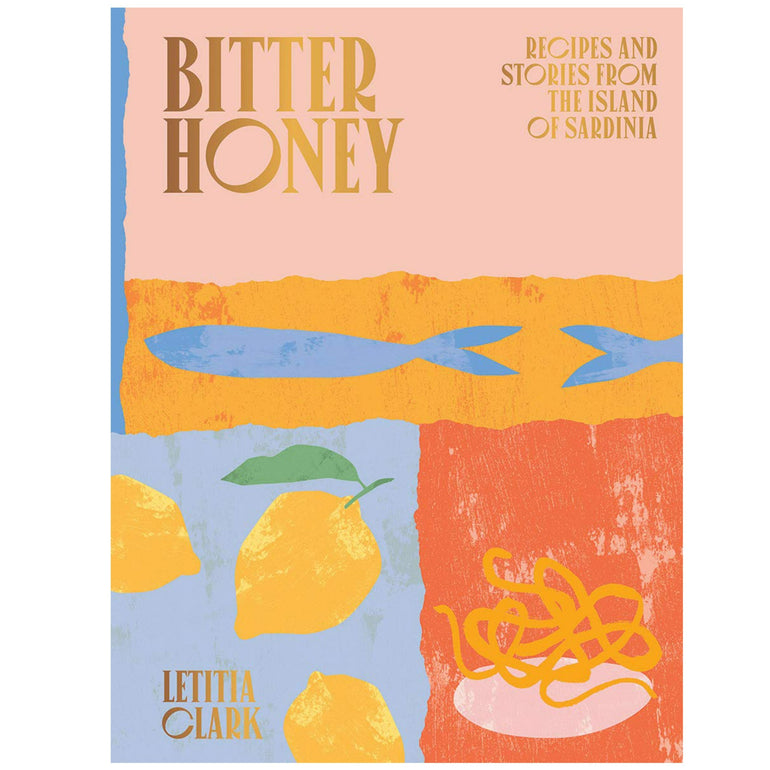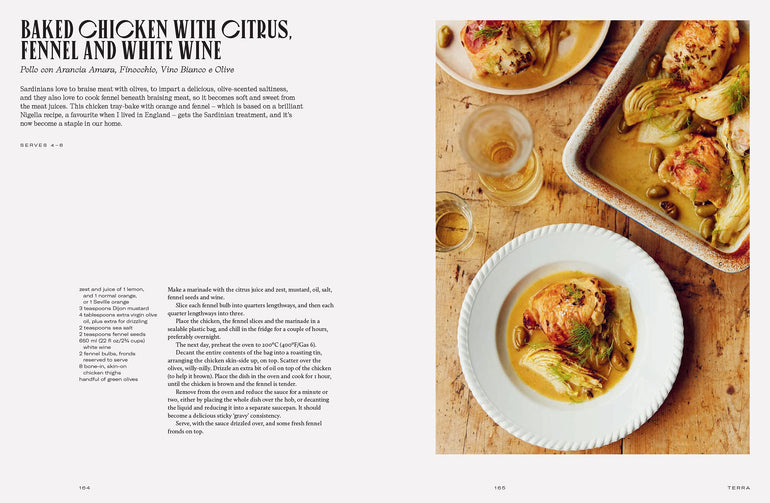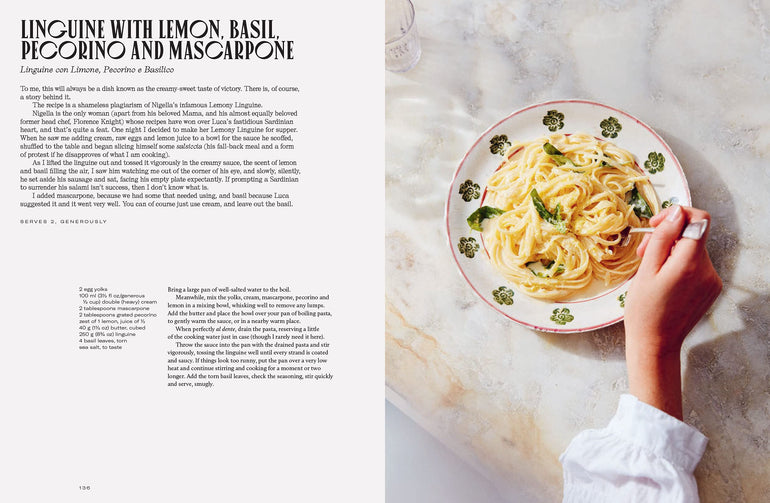 Bitter Honey | Recipes and Stories from Sardinia
Description

Shipping

Contact Us
In Bitter Honey, seasoned chef Letitia Clark invites us into her new home on one of the most beautiful islands in the Mediterranean Sea – Sardinia. Cooking here reflects life: it is a slow and relaxed affair. Meat is almost always slow roasted over an open fire, often on a rustic spit. Cheese is made and matured slowly, using age-old methods and tools. Beans and legumes, and most vegetables too are cooked long and slow, extracting all their sweetness. There is no sense of urgency about anything. The recipes in this book don't take long to make, but you can taste the ethos behind every one of them – one which invites you to slow down, to enjoy yourself, to nourish yourself with food, friends, and family.
Try your hand at Roasted eggplants with honey, mint, garlic & burrata, or a fresh, zesty salad of Celery, orange, anchovy and hazelnut, followed by Malloreddus (the shell-shaped pasta from the region) with crab, saffron and tomato, or a Roast chicken stuffed with ricotta and chard. If you're craving something sweet, follow up with an Almond panna cotta with poached apricots, or a bowl of Mascarpone and sour cherry ice cream. Each of these recipes, and the stories behind them, will transport you to the glittering, turquoise waters and laid-back lifestyle of this Italian paradise. With beautiful design, photography, full color illustrations and joyful anecdotes throughout, Bitter Honey is a vacation, a cookbook and a window onto a covetable lifestyle in the sun – all rolled into one.
We use Canada Post or UPS for all orders within Canada and Canada Post for orders going to the US. International orders are subject to local Duties/Taxes upon delivery. Orders within Canada and the USA are expected to be delivered within 7 business days; Fieldstudy is not responsible for delays at Customs.

$15 Shipping within Canada
$24 Shipping to the USA
$65 International Shipping (outside North America)
Free Shipping in North America for all orders above $250.
Free shipping in North America on orders over $250